Works and Engineering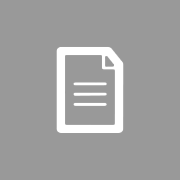 The District road network is 3076km out of which 422 are trunk roads
654km feeder roads and the remaining 2000km are community access roads.
Mugungulu-Majaani caayi road repaired in Bagezza Sub-County monitored by CAO
Water Projects:
Kiganda water project was completed and the people of Kiganda are now able to enjoy safe water. The project is now managed by  National Water and Sewerage Cooperation
Eng. Ssebyatika Fred, water section
 District officials doing monitoring of water projects done.
 

Kitenga (Kyenda) Water project was also completed though various connections are being done
before actual commissioning.
15 hand-dug shallow wells have been constructed in the following Sub-counties;
Kitumbi :2,Makokoto :2,Bukuya: 1,Butoloogo :2,Kassanda: 1,Myanzi :2,Kiyuni :2,Madudu :1,Kibalinga: 2.
12 new shallow wells and 4 new valley tanks were  also constructed.

  

2 kiosks for Kanyogoga public water system constructed.

  

20 boreholes repaired across the district.

 

Muleete Piped water system was constructed in – Kitenga SC